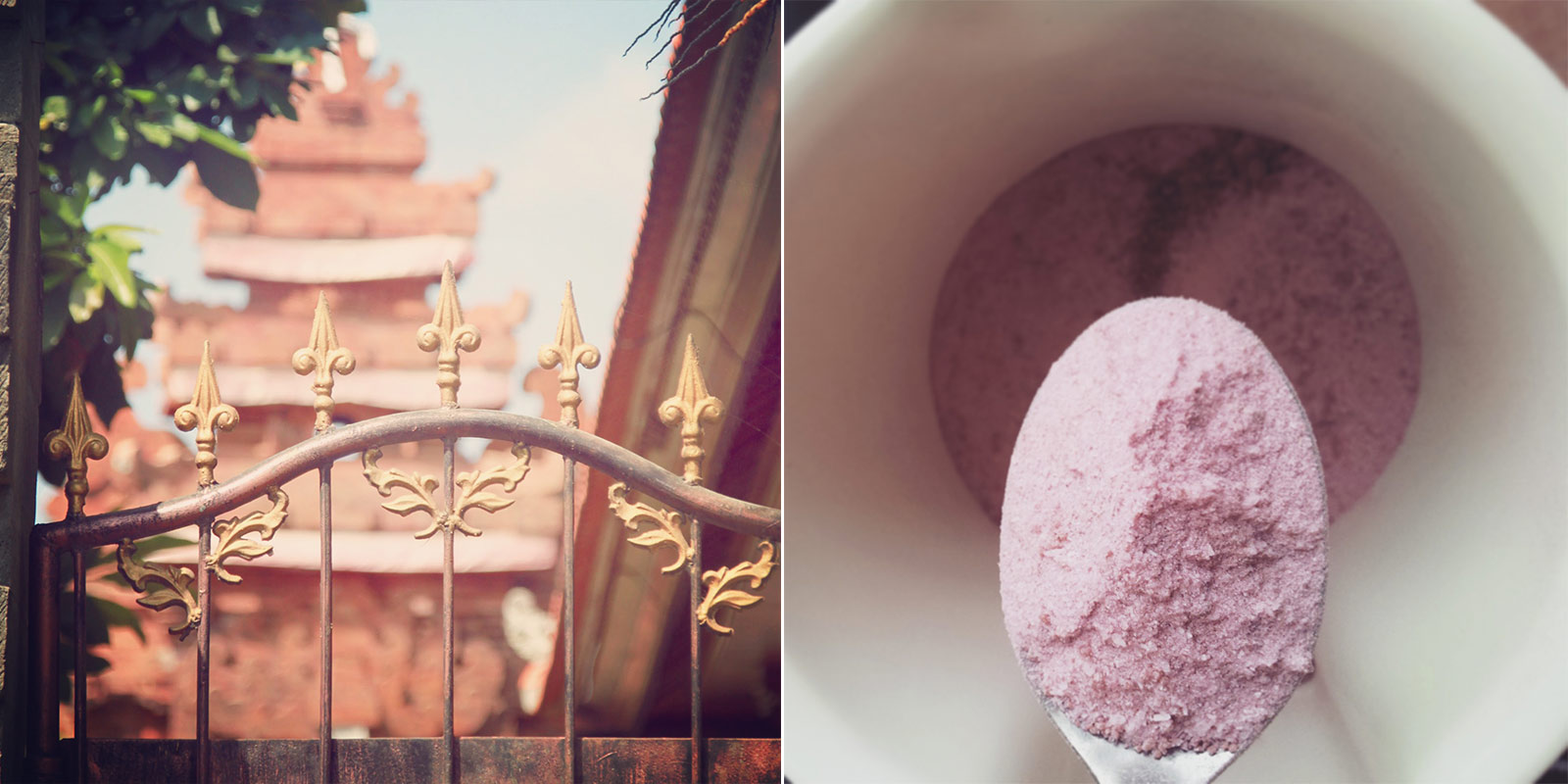 Travel, inspire and create!
Travel, inspire and create!
After a very impressive trip through Indonesia I got lots of new inspiration for my graduation project and photography.
In July we started our trip, we travelled from Jakarta -> -> Bogor -> Bandung -> Jogjakarta -> Malang -> Kalibaru -> Bali. We were at Java most of the time and ended our trip at Bali, for a few days of relaxing (and ofcourse another sightseeing trip!) I was pretty happy we spent most of our time in Java, because it's not that touristic and has many, many treasures! We've experienced the muslim culture in a whole different way, everywhere around us people were doing ramadan at Java. Fasting teaches man to restrain themselves and learns features such as discipline, stamina and above all self-control. It also teaches respect towards others and Allah. Every day that one fixed, one can live like this as a victory. It teaches people to be in control of appetites and passions. Above all, it makes people obedient to Allah. I respect how deeply these people believe. I think mostly I understand it much more as I did before. We were driving around and at all the big roads where huge traffic jams. This was because of the sugar celebrations and Idul Fitri, all the muslim people in Java where visiting their family. They where all coming together to celebrate the end of the ramadan, such an awesome sign of appreciation. Bali however also was quite impressive… going by boat from Java to Bali felt like going to another country. That's when you notice how much impact believe has at culture. At Bali most of the people are Hindustani. People do all have their own offering places, they make many offers and above all they believe in reincarnation. When we arrived at Bali a woman came at the boat with some flowers and incense to make an offer and from that moment on, we saw people offering everywhere! 
Most awesome places!
We also saw many impressive places, I just show 'a few' of my pictures because otherise I will put hundreds of them here. Well sorry those are a lot already! 
Well that was enough about the travelling.. As I told I got some inspiration from the cultural part and art in indonesia.. It's been so long since I've been painting the last time and you know what, I started painting again! Painting to get new sights in to my creative live, but also painting to put my feelings in there…
I did also test some new make-up with beauty Beau Veldkamp and my sister and I did finally made the pictures we promised our parents a long time ago.
Soon I will post more updates with new work.
[clapat_lightbox_gallery][clapat_lightbox_image thumb_img_id="2098″ img_id="2098″][clapat_lightbox_image thumb_img_id="2097″ img_id="2097″][clapat_lightbox_image thumb_img_id="2042″ img_id="2042″][clapat_lightbox_image thumb_img_id="2046″ img_id="2046″][clapat_lightbox_image thumb_img_id="2045″ img_id="2045″][clapat_lightbox_image thumb_img_id="2039″ img_id="2039″][clapat_lightbox_image thumb_img_id="2043″ img_id="2043″][clapat_lightbox_image thumb_img_id="2044″ img_id="2044″][clapat_lightbox_image thumb_img_id="2040″ img_id="2040″][clapat_lightbox_image thumb_img_id="2047″ img_id="2047″][clapat_lightbox_image thumb_img_id="2055″ img_id="2055″][clapat_lightbox_image thumb_img_id="2054″ img_id="2054″][clapat_lightbox_image thumb_img_id="2053″ img_id="2053″][clapat_lightbox_image thumb_img_id="2057″ img_id="2057″][clapat_lightbox_image thumb_img_id="2058″ img_id="2058″][clapat_lightbox_image thumb_img_id="2059″ img_id="2059″][clapat_lightbox_image thumb_img_id="2060″ img_id="2060″][clapat_lightbox_image thumb_img_id="2056″ img_id="2056″][clapat_lightbox_image thumb_img_id="2061″ img_id="2061″][clapat_lightbox_image thumb_img_id="2062″ img_id="2062″][clapat_lightbox_image thumb_img_id="2063″ img_id="2063″][clapat_lightbox_image thumb_img_id="2064″ img_id="2064″][clapat_lightbox_image thumb_img_id="2065″ img_id="2065″][clapat_lightbox_image thumb_img_id="2066″ img_id="2066″][clapat_lightbox_image thumb_img_id="2067″ img_id="2067″][clapat_lightbox_image thumb_img_id="2068″ img_id="2068″][clapat_lightbox_image thumb_img_id="2069″ img_id="2069″][clapat_lightbox_image thumb_img_id="2070″ img_id="2070″][clapat_lightbox_image thumb_img_id="2071″ img_id="2071″][clapat_lightbox_image thumb_img_id="2073″ img_id="2073″][clapat_lightbox_image thumb_img_id="2074″ img_id="2074″][clapat_lightbox_image thumb_img_id="2075″ img_id="2075″][clapat_lightbox_image thumb_img_id="2076″ img_id="2076″][clapat_lightbox_image thumb_img_id="2078″ img_id="2078″][clapat_lightbox_image thumb_img_id="2080″ img_id="2080″][clapat_lightbox_image thumb_img_id="2082″ img_id="2082″][clapat_lightbox_image thumb_img_id="2083″ img_id="2083″][clapat_lightbox_image thumb_img_id="2084″ img_id="2084″][clapat_lightbox_image thumb_img_id="2085″ img_id="2085″][clapat_lightbox_image thumb_img_id="2086″ img_id="2086″][/clapat_lightbox_gallery]